HTTP Admin interface¶
TwitterServer starts an HTTP server and includes a variety of tools for diagnostics, profiling, and more. It binds to the port defined by the flag -admin.port and uses port 9990 by default.
Visit /admin on your service's admin port in a web browser to see what is available.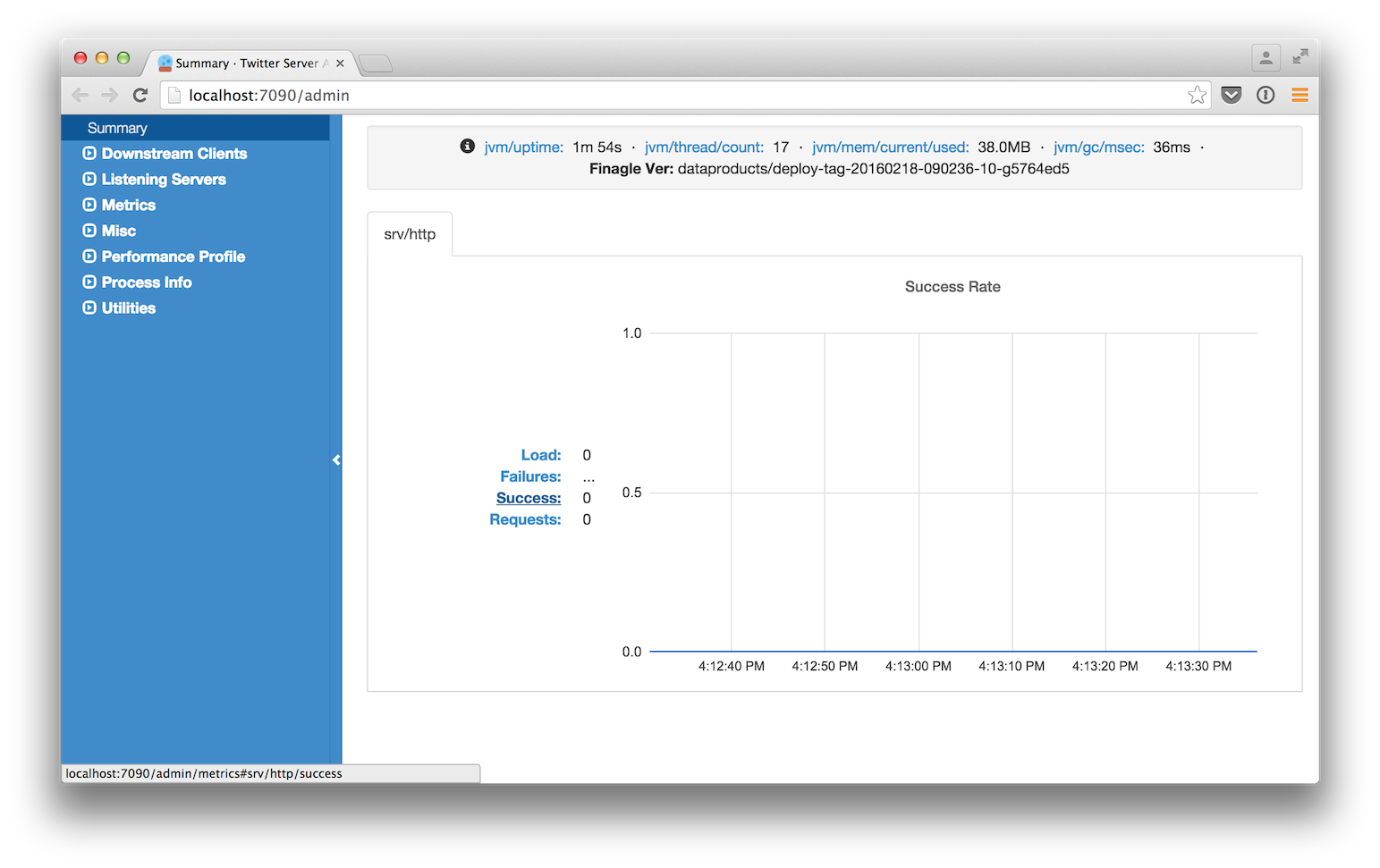 TwitterServer defines a series of default endpoints grouped into a variety of categories.